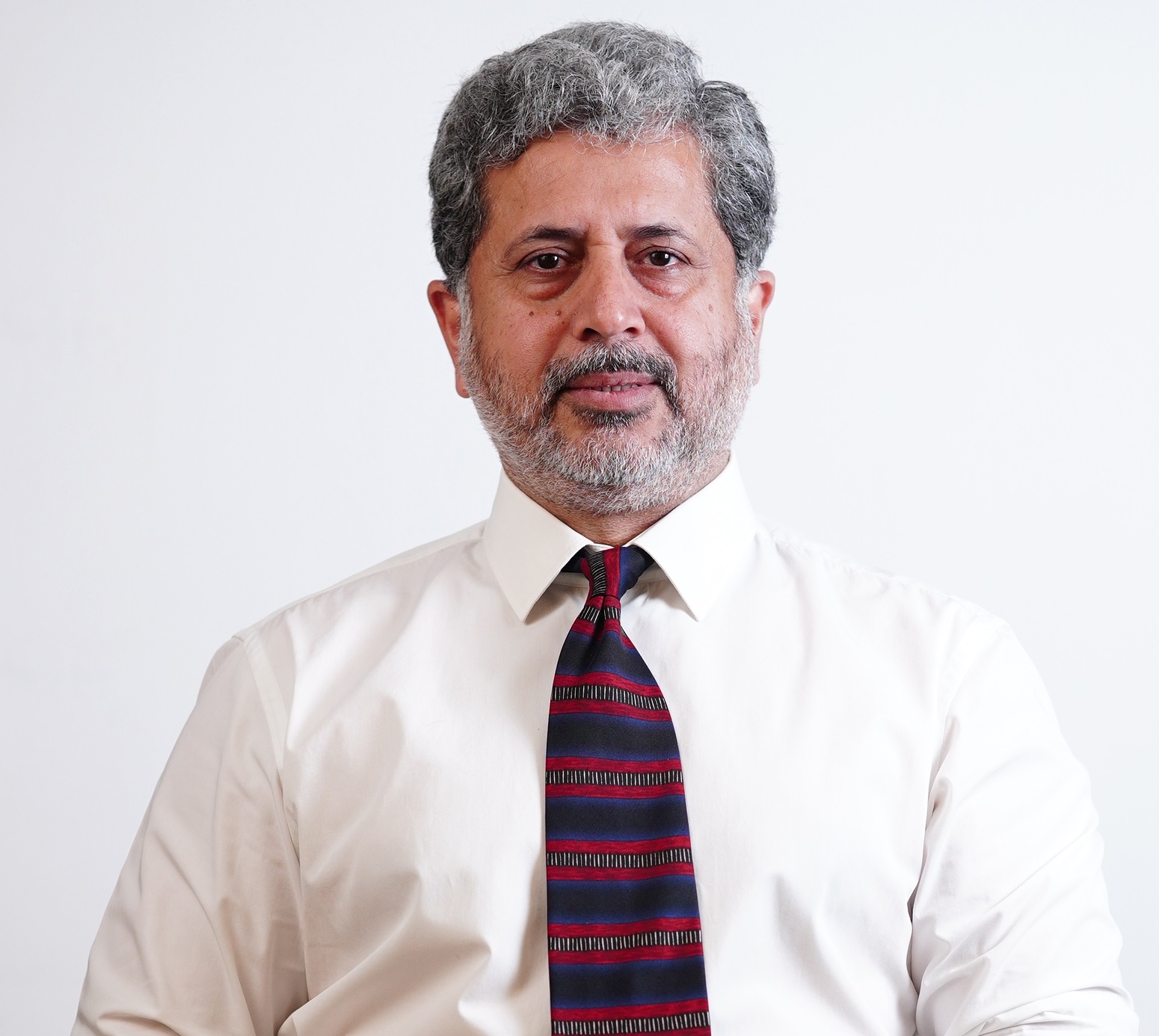 Muhammad Farid Alam - FCA
CHIEF EXECUTIVE OFFICER
---
Mr. Alam possesses over 25 years of experience in the financial sector and under his care AKD Securities Limited has received several accolades over the last few years. Prior to joining AKD Securities, Mr. Alam was associated with the Pakistan Industrial Credit and Investment Corporation (PICIC), where he was involved in the first buyout of state-owned mutual funds by the Privatization Commission and thereafter in managing the funds. He has also served as the Head of Finance and Secretary to the Executive Committee and Board of Director at Corporate & Industrial Restructuring Corporation (CIRC), Government of Pakistan along with being actively involved in remedial banking. He paved the way for Government institutions to place their funds with private sector banks meeting certain criteria that not only enhanced the income of the corporation but also cleared the hurdle for other government organizations.
Mr. Alam possesses extensive investment banking experience that he gained during 10 years with Crescent Investment Bank Limited- the first investment bank in Pakistan, where he served in various capacities, including Treasurer, Equity Strategist, Chief Financial Officer and Manager Corporate Finance.
He has also represented Pakistan in various international roadshows to promote the capital market of the country across the globe, which includes China, the United Kingdom, the United States of America, the United Arab Emirates, Hong Kong, Mauritius, and Singapore. These roadshows have certainly added to the efforts being made by Pakistan Stock Exchange (PSX) to create a strong bridge between the major foreign institutional funds and Pakistan's capital market.
Mr. Alam is a fellow of Chartered Accountants and serves on various committees of the Institute of Chartered Accountants including the high-powered Economic Advisory Committee.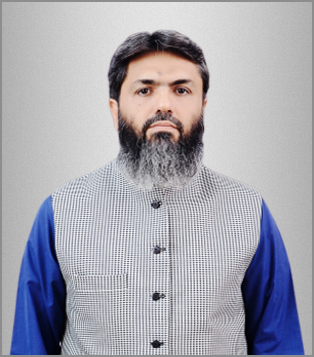 Tariq Adam Ghumra
Director
---
Mr. Tariq Adam Ghumra commenced his services at AKD Group as Manager Operations – Capital Markets Division in July, 1995. Currently he serves as Director, Head of Equity Operations & Registered Agent of SECP. He plays a vital role to monitor trade executions and clients' exposure, developing relationships with financial institutions, local high net worth clients and investors. Mr. Ghumra is also responsible towards conducting reviews and evaluation for cost-reduction opportunities and analyzing regulatory changes advises accordingly for system development. He offers his expertise liaising with SECP & CDC auditors to ensure annual monitoring along with arranging new sources of financing for the company's debt facilities.
Mr. Ghumra holds a master's degree in Business Administration majored in Finance. He also serves as a Director of Metropolitan Steel Limited after being associated earlier as a Manager Customer Services with Bear Sterns Jahangir Siddiqui Limited (JS).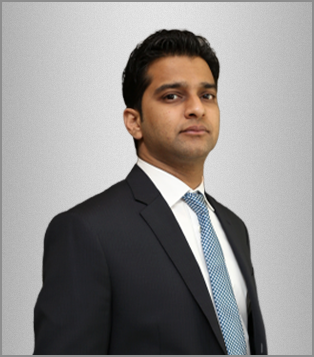 Naveed Vakil
Chief Operating Officer
---
Naveed has over 12 years of experience in sell-side equities. As Chief Operating Officer, Naveed oversees the company's institutional brokerage, both domestic and foreign, while at the same time maintaining and expanding AKDS global broker-dealer network.
Prior to being elevated to COO Naveed served as Director of Research and Business Development heading one of the most widely renowned independent research units in Pakistan with accreditation from The CFA Society of Pakistan and Asia Money.
He has represented AKDSL at various international marketing roadshows as well as investor conferences across all major global financial centers for Pakistan Equities, where his expertise in the 'Oil & Gas' and 'Power' sectors of Pakistan has been highly regarded. Naveed was ranked among the 'Top Three' analysts in Pakistan by the CFA Society of Pakistan for the year 2006-07 for excellence in research and runner up Best Sales by Asia Money in 2015.
Naveed also serves as a non-Executive Director on the Board of M3 Technologies Pakistan which is the market leader in mobile VAS and content distribution. M3 Technologies was set up in collaboration with M3 Technologies Malaysia – A Bursa Malaysia Listed Company and AKD Venture Fund. Naveed possesses a Master's Degree in Business Administration (Finance) from the Institute of Business Management (IoBM).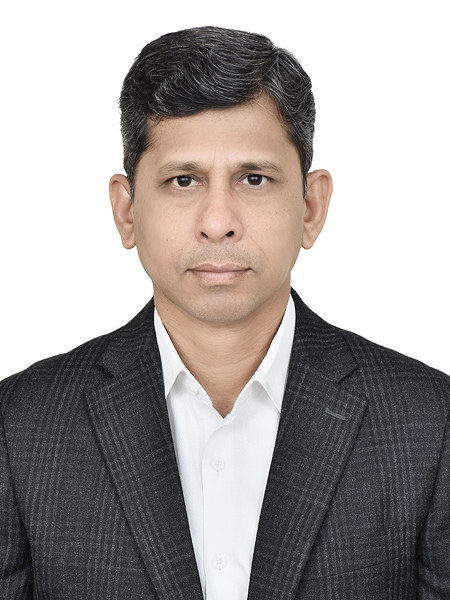 Zafar Ahmed khan
Cheif Financial Officer
---
Mr. Khan is the Chief Financial Officer (CFO) of AKD Securities Limited. He has over 20 years of experience in the field of Internal Audit, Risk Management & Compliance, Company Secretary, Financial & Management Accounting, Management Reporting, and Financial Analysis. Prior to joining AKD Securities Ltd, he was the CFO of TMT Ventures Ltd his past work experience also includes being CFO & Company Secretary of BIPL Securities Limited which was a Pakistan Stock Exchange (PSX) listed stock brokerage firm and one of the largest players in that industry and CFO and Company Secretary in Modaraba Al Mali.

He is an Associate member of the Institute of Cost and Management Accountants of Pakistan (ICMAP).
Mudassir Ijaz
Company Secretary and Head of Compliance
---
Mr. Mudassir Ijaz is Head of Compliance and Company Secretary of the AKD Securities Limited. Mr. Ijaz brings across over 16 years of diversified experience in the fields of audit, compliance, corporate affairs and financial reporting. He is with AKD group since 2017 in different positions including corporate compliance and secretarial matters.
Prior to AKD group, he has been associated with World Call Telecom Limited and Riaz Ahmad & Company Chartered Accountants (Nexia International). During association with Nexia International, he gained experience of diverse sectors serving clients spanning Financial, Manufacturing, Trading and Services Industries.
Mudassir Ijaz holds a Master degree in Accounting & Finance and pursuing CA Final examination.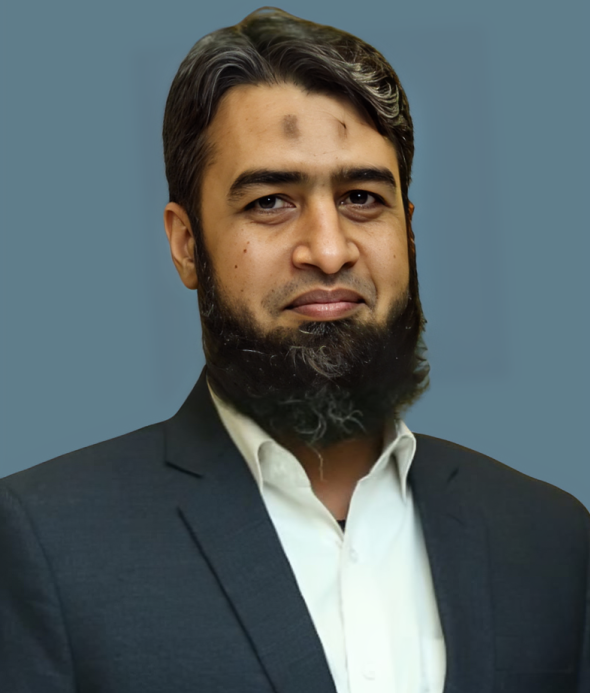 Intezar Ahmed
Head | Internal Audit
---
With over 15 years of diversified experience in fields of Audit, Finance and Compliance functions, Intezar has worked for both Financial and manufacturing sectors. Mr. Intezar is associated with AKD Group Since 2018. Currently he is serving as Head of Internal Audit.
Prior to joining AKD Securities Limited he was associated with Dubai Islamic Bank Pakistan Limited and Matiari Sugar Mills Limited. Intezar Ahmed holds a Master degree in Commerce and pursuing CA Final examination.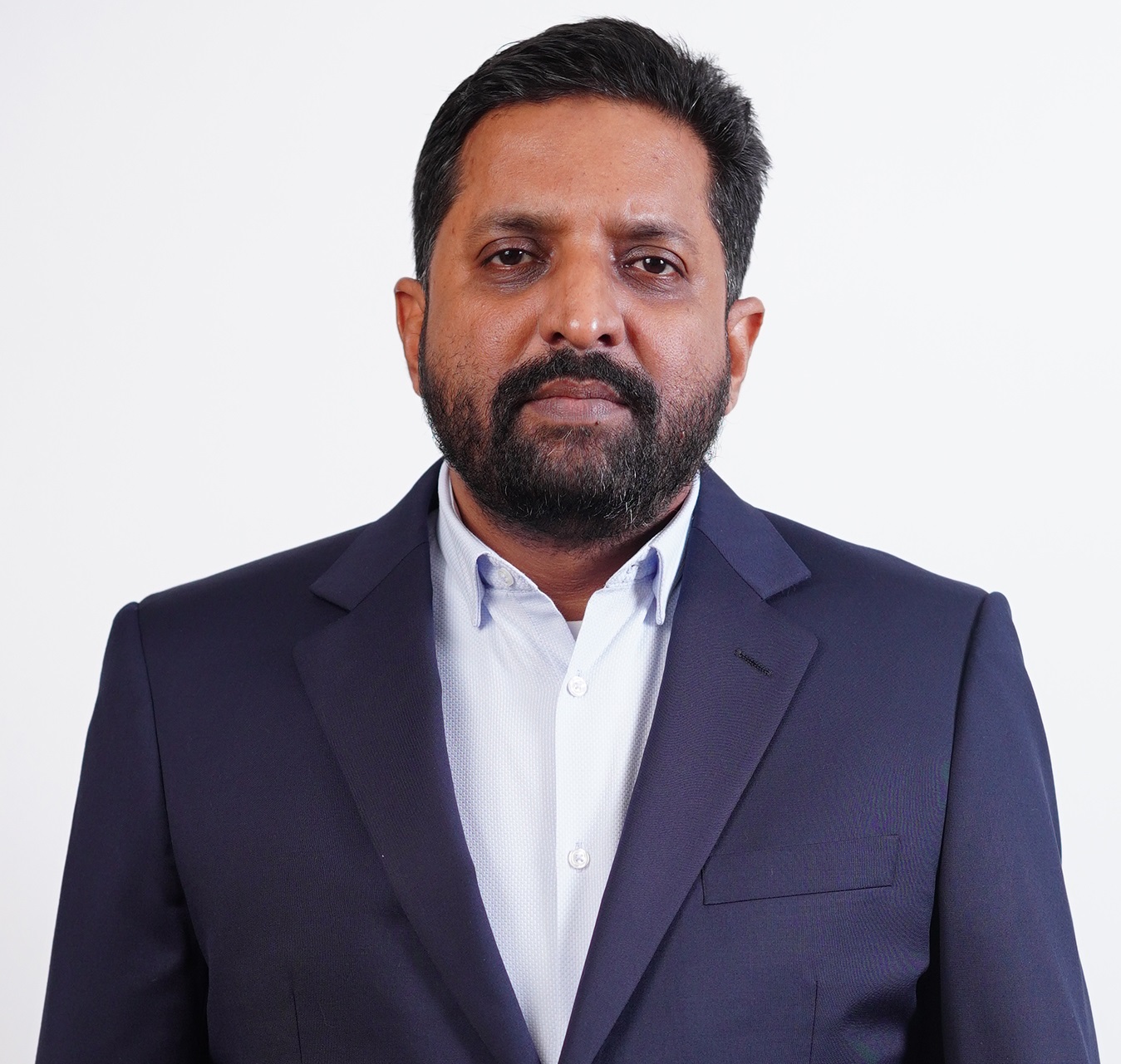 Sheikh Zia-ur-Rehman
Head | Equity Brokerage
---
Mr. Rehman is a graduate from the University of Karachi with over 20 years of experience in Equity Markets with expertise in trading and analysis of companies listed on the PSX.
Currently, he heads the sales desk with relationships across a number of domestic and international institutions and individual investors. Managing a team of experienced professionals, Mr. Rehman is responsible for developing and servicing the international and domestic institutional client base as well as expanding the retail HNWI client business.
Prior to joining AKDS in 2010, Zia was instrumental in turning around DJM Securities into a leading corporate brokerage house of the KSE as a Director and Head of Sales. He represented the brokerage house on visits to corporate and high net worth clients and various other professional forums.
Zia has worked as a senior equity dealer in various renowned firms including AMZ Securities (Pvt.) Limited and Invest Capital Securities (Pvt.) Limited throughout his career.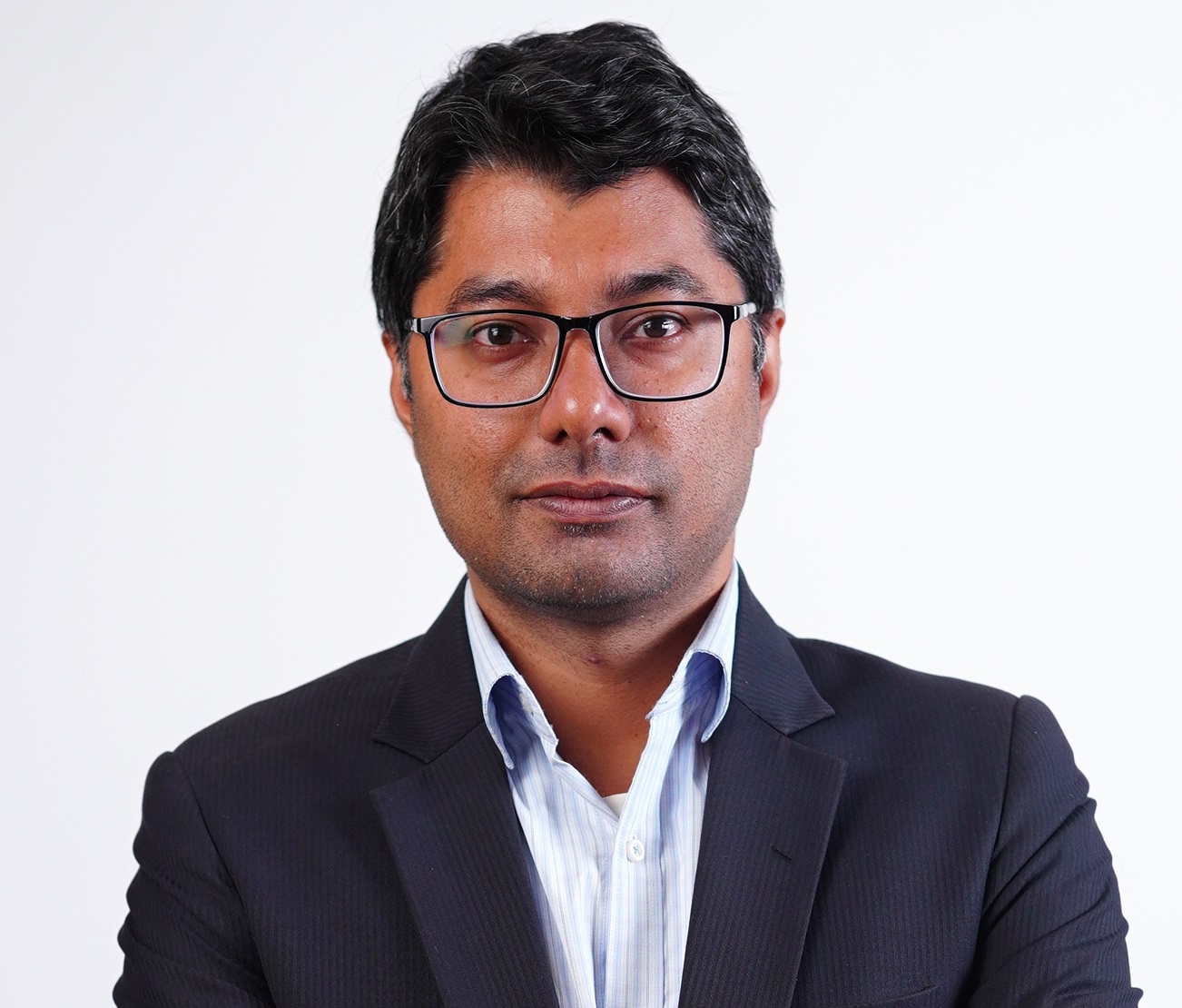 Usman Zahid
Executive Director | Research
---
Usman has been associated with Equity Research for over a decade. A proud product of AKD Research himself, he has previously led Equity Research departments in Pakistan's top brokerage houses including BMA Capital Management Limited, First Capital Equities Limited and a previous stint heading Research at AKD Securities Limited. During his tenure, BMA Capital was awarded the runners up in Best Research category. Usman himself has been rated highly by fund managers with his coverage recognized by Asiamoney and Bloomberg.
Usman has a diversified experience where on the corporate side, he was also the Head of Finance & Planning at Engro Fertilizers Limited, Pakistan's largest fertilizer manufacturer by rated capacity and part of the broader Engro conglomerate. Usman started his career with JS Global Capital Limited as an Analyst in Research. Academically, Usman is a double Masters having done an MBA from the Institute of Business Administration, Karachi (IBA) and a MSc. Accounting & Finance from the London School of Economics & Political Science (LSE).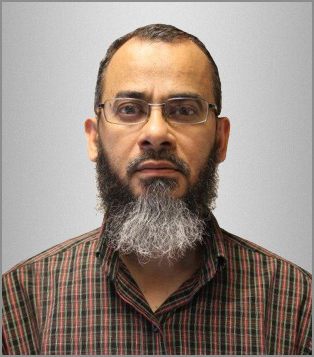 Imran Karim
Head | Settlement
---
Syed Imran Karim joined AKD Group in June 1995 as a Manager Credit - Capital Market Operations. At present, he is the Head of Settlements. He is responsible for monitoring and supervising the settlement activities, coordinates with the sales team in respect of all settlement & regulatory issues. He also monitors reporting of trade executions to local & foreign institutional clients as well as individuals & ensures the on-time settlement of foreign trades by coordinating with settlements personnel & their agent banks in Pakistan.
Mr Karim also foresees account opening forms of the back office, NCCPL & CDC by ensuring regulatory compliance and handles queries of PSX, NCCPL, CDC & Banks on day to day basis. He worked at Bear Stearns Jahangir Siddiqui Limited as an Assistant Manager.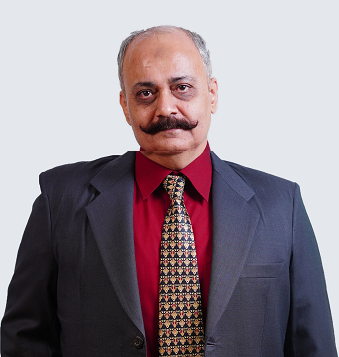 Imran Majeed
Head | Administration, Manager | Software Development
---
Imran Majeed has been associated with AKD Group since April 2004 and has professional experience spanning more than 25 Years. He holds a master's degree in computer science as well as various internationally recognized certifications. Before joining AKD Group, he has been employed at CeLera International as an I.T Manager and has a high magnitude of experience in the field of system analysis, design, software development, and database administration. He started his career with a software house, Ultimate Solutions in 1995 and then, later on, moved to Progressive Systems, another software house with yearly revenue between US $50,000 and US $100,000, working on export projects mainly.
He currently heads the software development department of the I.T division at AKD Securities Limited, and his current job assignments primarily include various software development projects, MIS reporting and maintenance, database administration, and monitoring of AKD Group websites. Providing guidance and advising to I.T Operations department. Besides this, he also acts as the main coordinator between AKD Securities and various software vendors.
As Head of Administration - AKDSL since December 2017, his primary responsibilities are to direct, control and supervise the support services of the organization to facilitate its success. Remaining responsible for the day-to-day facilities operations including supervising the maintenance and alteration of office areas and equipment, purchasing office supplies, furniture, office equipment, etc. for staff.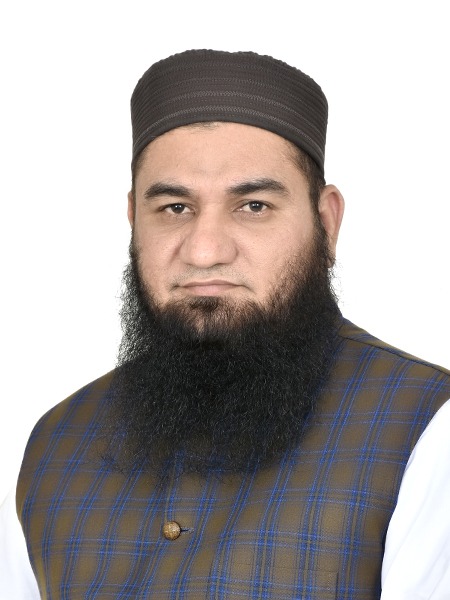 Arshad Rafiq Khan
Head | Information Technology Division
---
Arshad has over 22 years of experience in the Information Technology field and extensive business domain knowledge and working experience in the financial markets. His experience includes working in Soneri Bank Limited, Foundation Securities, Intermarket Securities, and Ktrade Securities. By qualification, he is a Bachelor's in Computer Science from the University College of Information Technologies.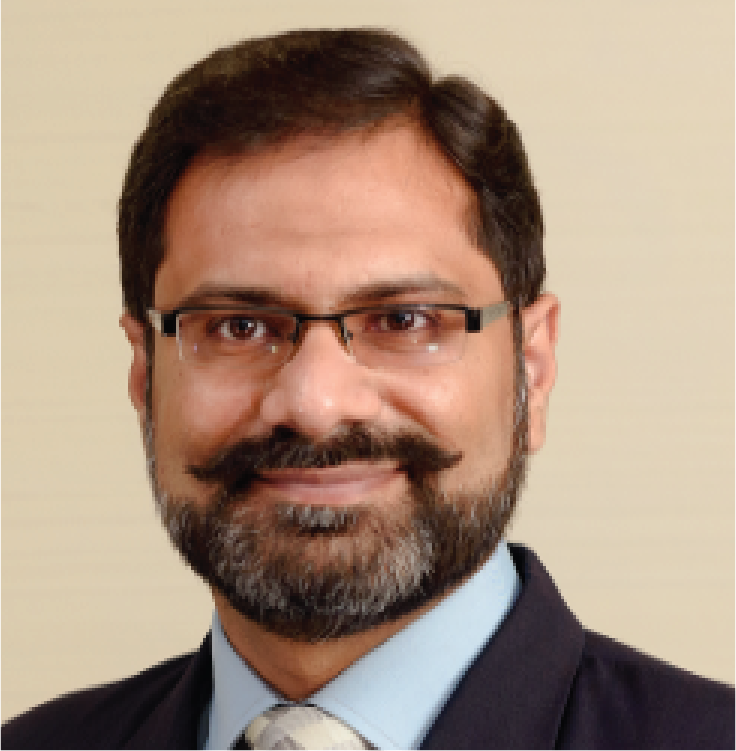 Abid Rehman Qureshi
Head | Money Market & Fixed Income
---
Mr. Qureshi has over 14 years of experience of dealing in money market and Fixed Income. Prior joining to BIPL Securities Ltd. he was associated with First Capital Securities. He has also served in Standard Chartered Bank as Business Development Executive.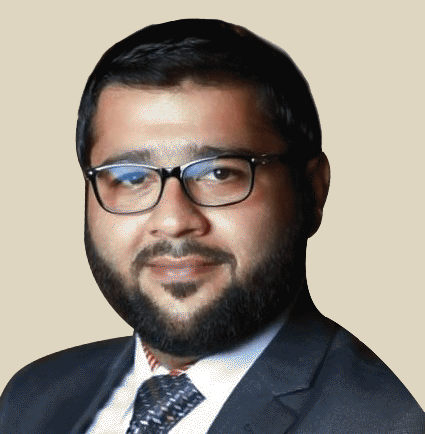 Jafar Qasbati
Head | Forex
---
Mr. Jafar Qasbati has over 8 years of experience of dealing in Inter-Bank Forex. Prior joining to BIPL Securities Ltd. he was associated with Pearl Securities as Head of Inter-Bank Forex. He has also served in Elixir Securities as Forex Dealer.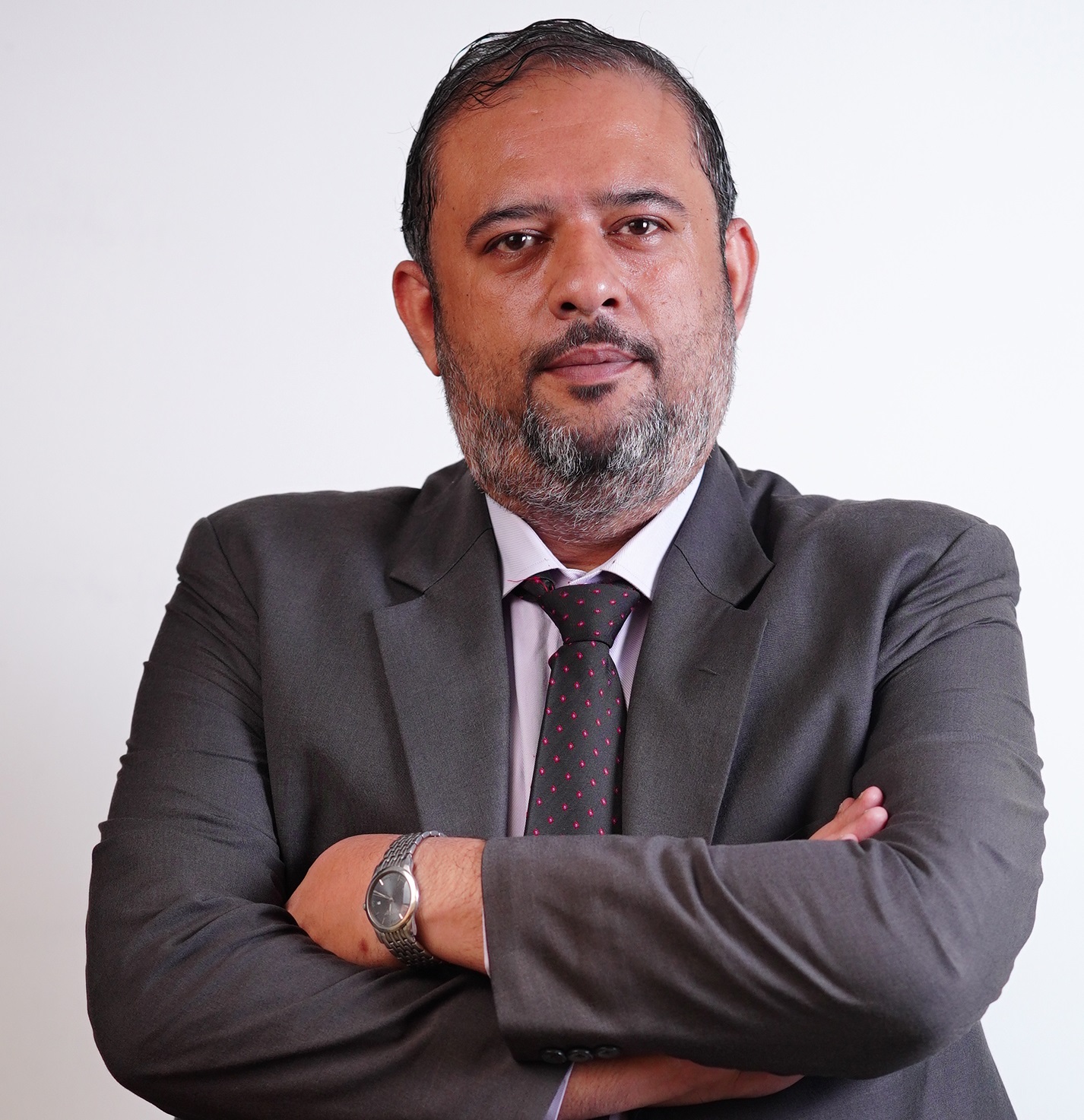 Agha Alamgir Ahmad
Head | Commodities
---
Mr. Alamgir has over 17 years of experience in the brokerage industry covering derivatives commodities and capital markets. He served as chief operating officer at SNM securities and prior to joining BIPL he was Head the commodities division at Invest Capital Markets Ltd and IGI Finex Securities.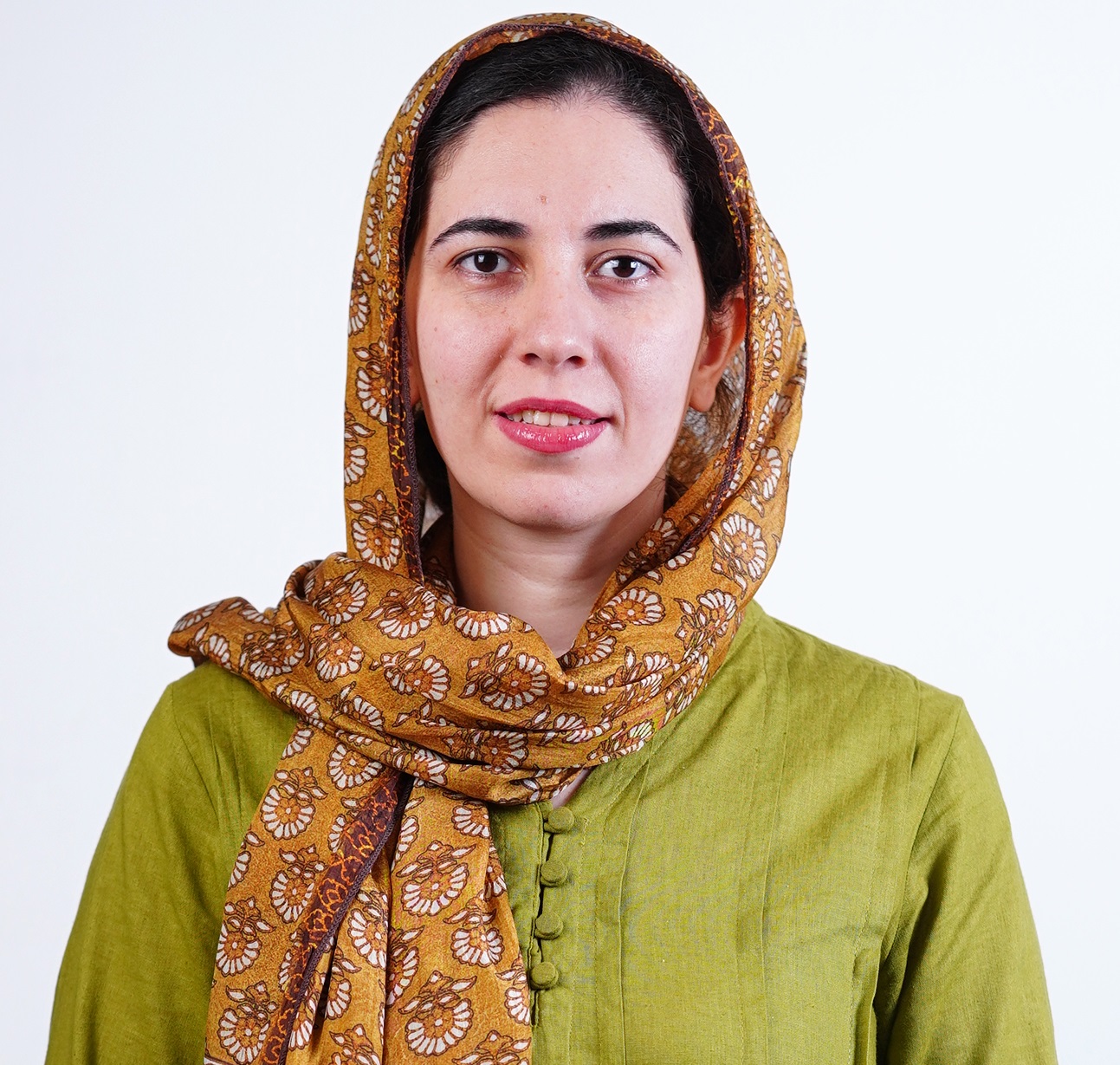 Jihan Malik
Head | Human Resource
---
Jihan has over twelve years of diversified experience encompassing talent acquisition/recruitment, performance management, organization development, training & development, policymaking, grievance handling/conflict resolution & developing team building programs. Prior to joining AKDSL, she was working with BIPL Securities as Head of Human Resources and was Secretary to the Human Resources & Remuneration Committee and also Trustee to provident Fund of employees.
In the past, she has been associated with a multinational corporation (an Orascom Group- Parent Co. to Mobilink), Private Limited, and listed companies Ghulam Faruque Group, TATA Pakistan, and Inspiration (Zheel Sciences & Research). She holds a Master's in Economics from the University of Karachi.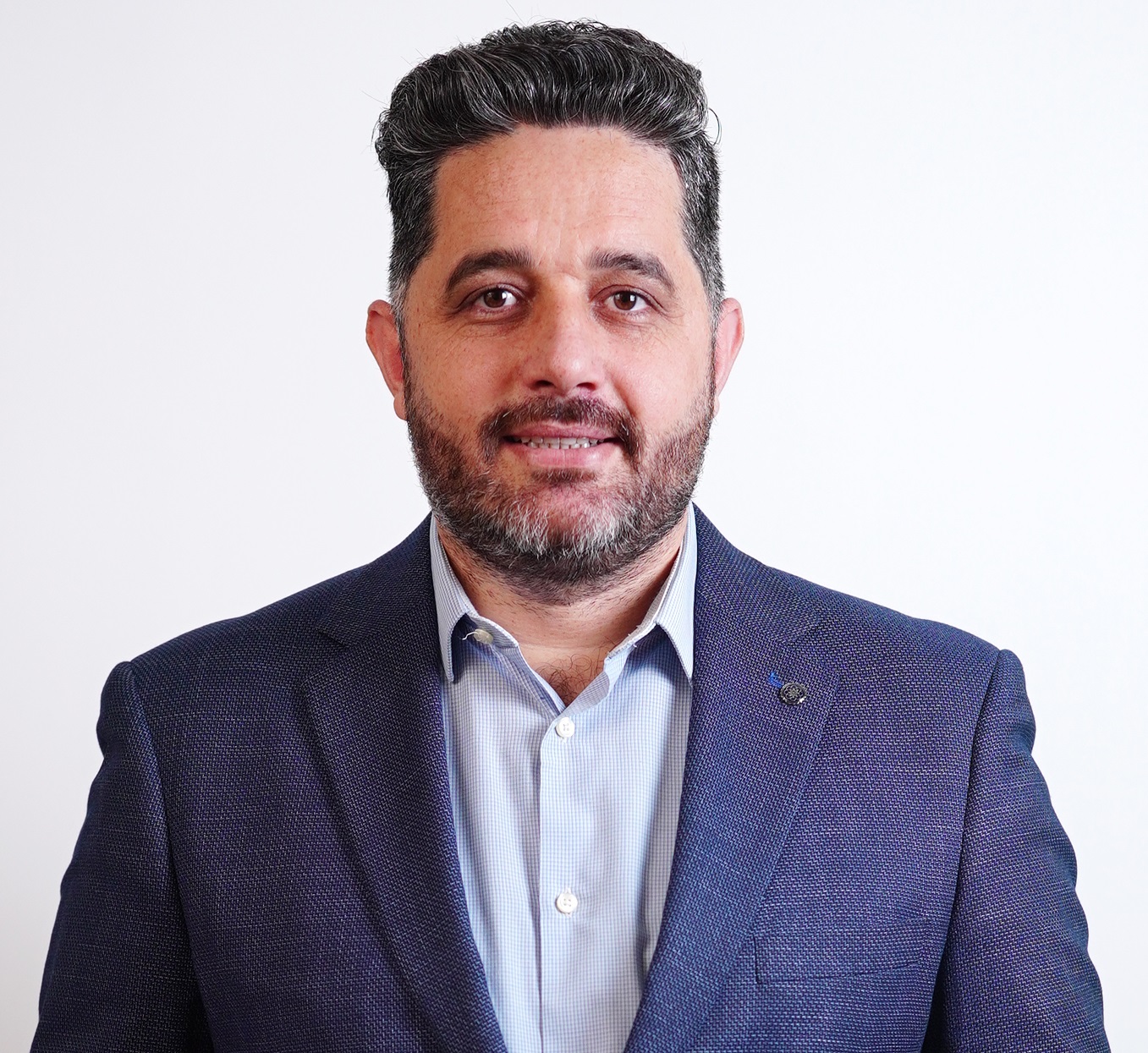 Zar Badshah
Head | Frontier Coverage - RBG
---
Zar is a renowned Business Management & HR specialist having comprehensive exposure in Organization & Business Development, Technology Implementation, and Strategic Planning.
His prior experiences include Managing Director – Retail Brokerage & Branch Network, Next Capital Limited, Country Head - BMA Trade (Branches), HR & Administration - BMA Capital Management Limited where he led the retail segment with exponential growth and took up the segment to the next level. He has incomparable proven expertise in reaching out to remote areas for business expansion. Earlier, he has also been associated with MCB Bank Limited.
He is a Certified Human Resource Professional (CHRP) and a Post Graduate Diploma (PGD) holder in HRM. He also holds a Master's degree in Economics from the University of Sindh and an EMBA from SZABIST.